A new computerized technology for making decorations, inlays and special finishes
In the world of modern furniture, there are special technologies that allow for multiple special finishes on furniture components and these are made possible by the development of new computerized numerical control technologies. One of the latest cutting-edge technologies allows the use of CNC pantograph decorations, a technique insiders called nesting.
What is nesting?
Nesting is a technique that uses a numerically controlled pantograph to create custom shapes and designs on a wide range of surfaces, including wood, metals, plastics, and other materials. The pantograph manages the workflow through specialized software that allows it to adapt desired shapes and representations to scale, which are made possible through a series of tools, such as cutters and routers, to cut and drill the material. The enormous advantage of nesting is the possibility of being able to customize each individual product designed precisely and quickly and to adapt to the demands of the modern furniture market. In detail, it is possible to employ this latest technology to furnish homes, offices and urban spaces, creating special inlays for furniture components such as walls, windows,…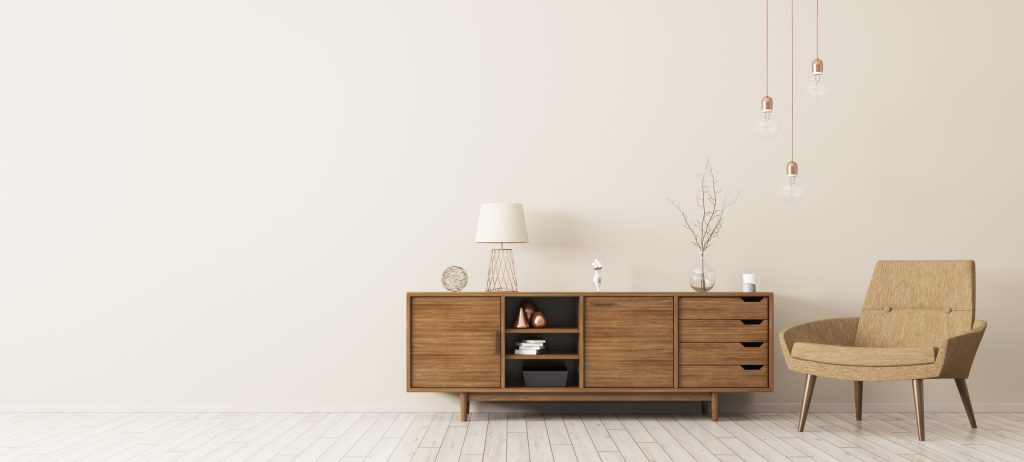 What are other techniques for making special finishes in modern furniture?
In support of decorations made with a CNC pantograph, there are other procedures used for making special finishes in modern furniture. 3D printing, for example, makes it possible to create custom shapes and decorations using a 3D printer. This is particularly useful for creating complex and irregular shapes that would be difficult to achieve with traditional working procedures.  (The new frontier of 3D printers, this article explains it well: https://en.wikipedia.org/wiki/3D_printing/).
Laser-cutting is another technology used to create special finishes in modern furniture that uses a special laser beam to cut and etch material, allowing custom decorations and shapes to be created with extreme precision.
Special finishes in modern furniture, in general, are aesthetically appealing and increase the functionality and durability of furniture items. In this way, with these technologies it is possible to create a unique design on a piece of furniture to meet an aesthetic demand, but also to create a function with a cabinet handle.
Ultimately, the CNC pantograph, supported by other technologies, makes it possible to create custom decorations, inlays, and shapes with a precision and speed that would not be possible with traditional methods. Nesting, 3D printing and laser-cutting are the present and the future of the modern furniture world projected toward aesthetically beautiful, functional and unique products.
Discover the other services offered by Dandì https://dandi-italia.com/en/services/